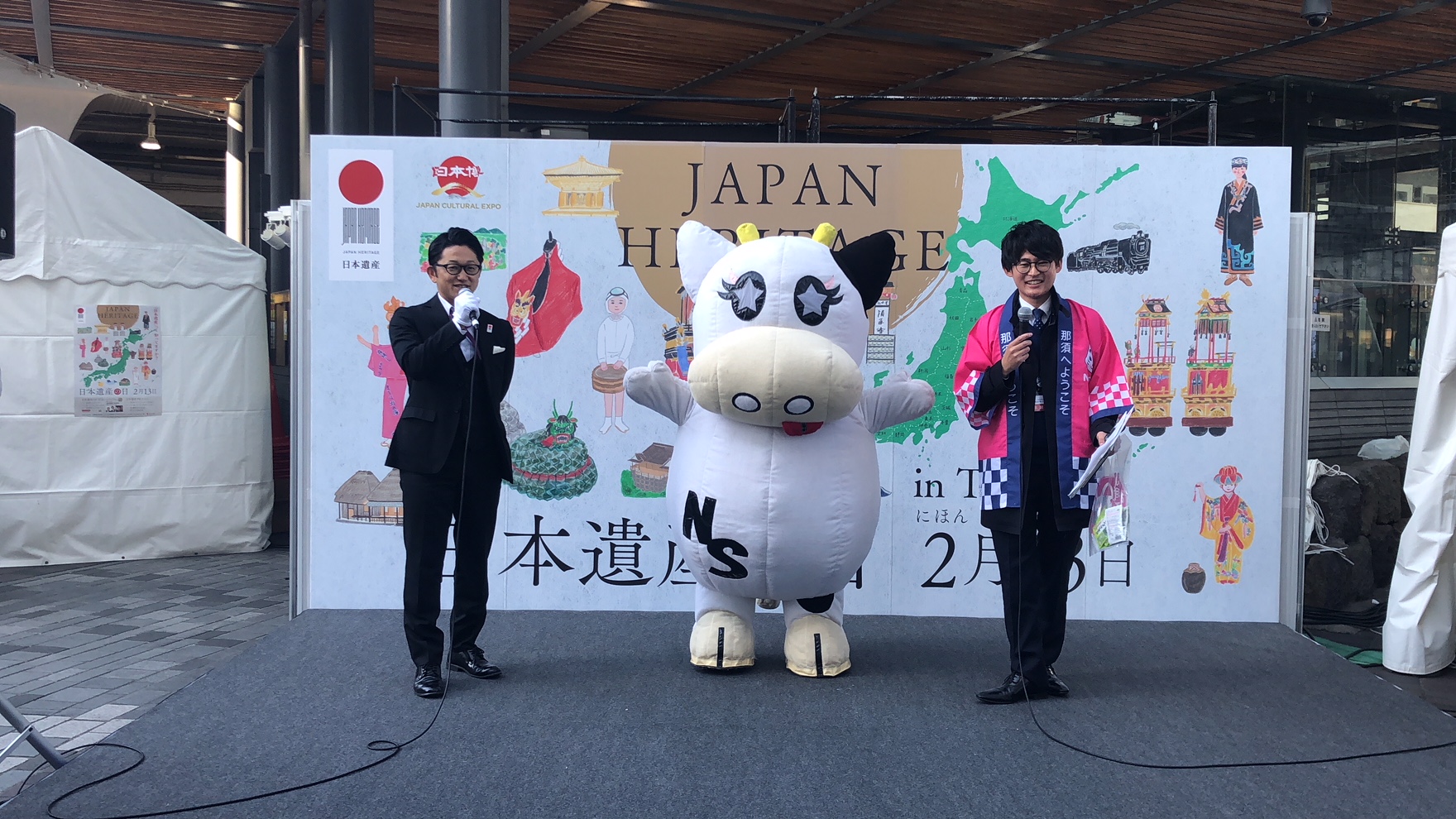 Do you know what February 13 is today?
Yes, as we have already written in the title, the Agency for Cultural Affairs and the Japan Heritage Federation today announced that in order to increase the understanding and interest of the people of Japan, they will be familiar and easy to remember. 13th is "Nihon (2) Isan (13) Day"!
To celebrate this, a Japanese heritage PR event was held at Yurakucho Station for three days from Tuesday, February 11 to Thursday, February 13, and Nasuno publicized the history of pioneering the field! !