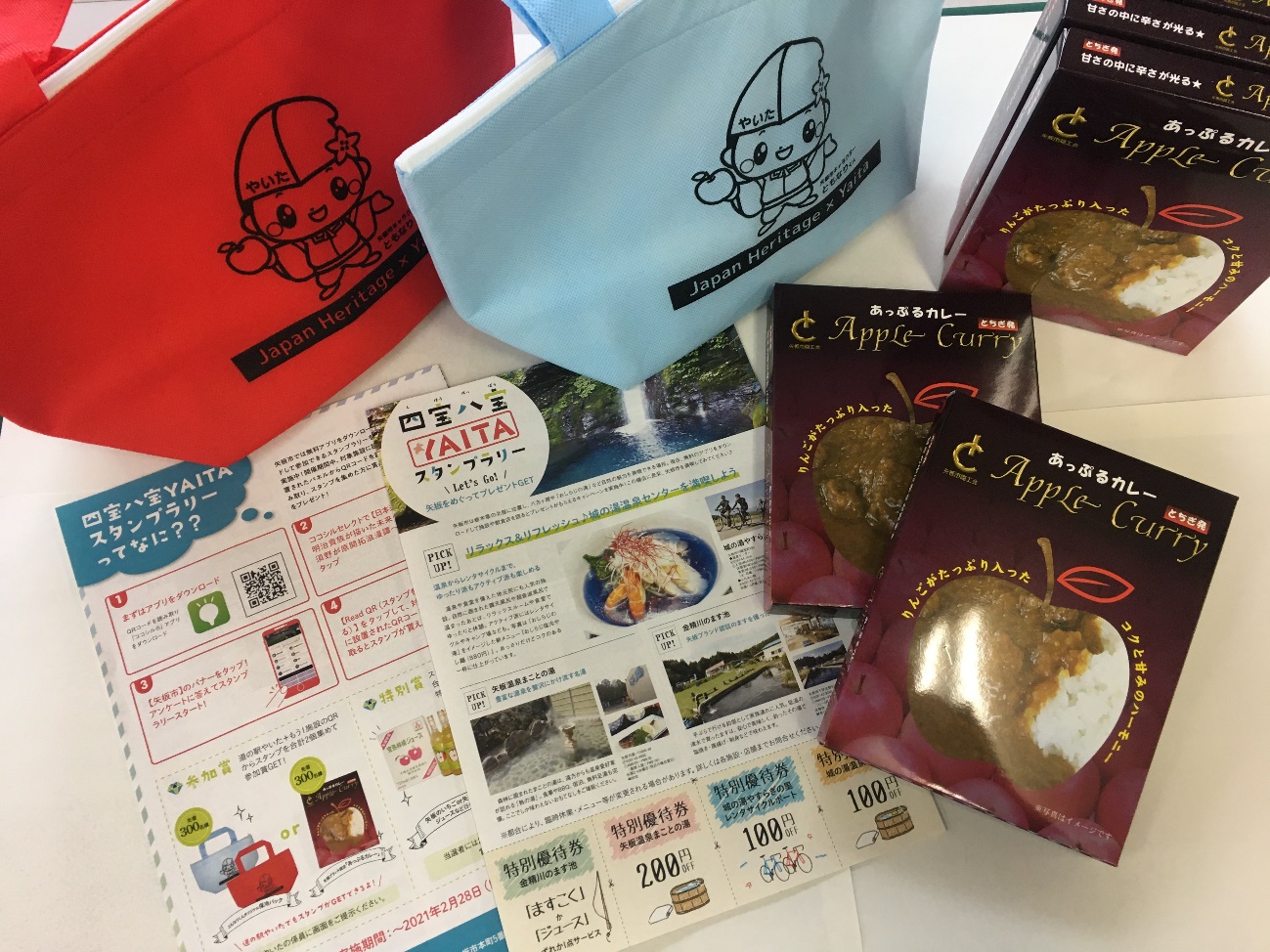 There are many hiking spots such as Happohara and "Oshiraki Falls" where you can enjoy hiking, Japanese heritage, gourmet food unique to Yaita, autumn "apple picking" and winter "strawberry picking & hot springs/mineral springs". There is a "treasure" in "Four sides". We will carry out a stamp rally to find the "treasure" of such sheet piles.
Get a leaflet with a good-value coupon that can be used in the city at "Michi-no-Eki" and restaurants in the city, and go find the treasures of Yaita!
The period is from Wednesday, July 1, 2020 to Sunday, February 28, 2021! Anyone can participate, all you need is a smartphone!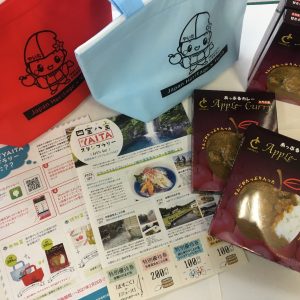 Details on "Four treasures, eight treasures, YAITA stamp rally"
☆Period
From Wednesday, July 1, 2nd year to Sunday, February 28, 3rd year of Rewa
☆Contents of participation prize
・Participation award with two stamps
Prize Exchange: Road Station Yaita
☆ Contents of the prize
・You can apply for lottery with 5 stamps
☆ How to participate
(1) Download the "Kokosil" app (free).
(2) Open the "Kokosil" app and select "Japan Heritage Meiji noble future".
(3) Tap "Yaita City" in the sightseeing information of the surrounding area.
(4) Register as a user.
(5) Get the stamp by reading the QR code at the participating facilities!
*For participating facilities, please see the "Kokosil" app.
☆ Rule
・About getting stamp → QR plate is installed at the target facility, so please read it with your smartphone.
*Please note that stamp acquisition conditions differ depending on the target facility.