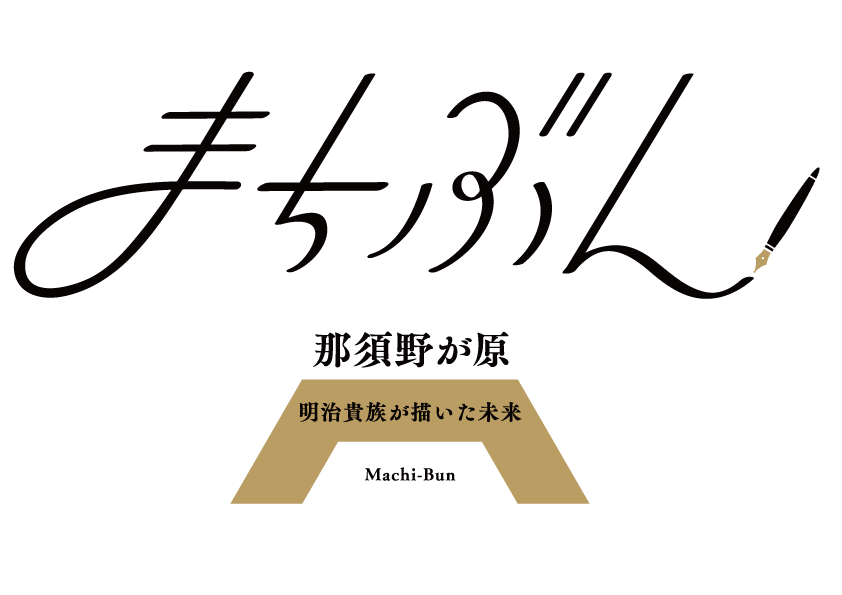 Machibun in Nasunogahara Logo
[The future drawn by the Japanese heritage Meiji aristocrats-Nasugano is a pioneering romanto-Details]
https://japan-heritage.bunka.go.jp/ja/stories/story058/
A project to recruit works on the stage of "Nasunogahara" in northern Tochigi Prefecture! Nasunogahara is a vast composite fan located in the northern part of Tochigi Prefecture. The Meiji nobility pioneered this area, which was a barren area where people could not live until the first year of the Meiji era. A pioneering story that is also recognized as a Japanese heritage. Why do not you make a work on such a stage in "Nasunogahara"?
From 18th October 2019 (Friday), we are looking for novels based on the theme of "Machibun in Nasuganohara-Japanese Heritage-A Future Drawn by Meiji Nobility".


● Business details
<Recruitment of novels>
Title: Machibun in Nasunogahara-Japanese heritage, the future depicted by Meiji nobility-
Application period: October 18th (Friday) 12:00 to December 22nd (Sunday) 27:59
Results announcement: Scheduled for March 2020
Conditions of the work: 1. The novel must be 10,000 to 60,000 characters (recommended) * Regardless of genre
2. From the Japanese heritage "The Future Drawn by the Meiji Nobility"
Constitution cultural property appears in work.
Or it must be a story inspired by illustrations on the site.
3. Completion required
Application method: Apply from the novel posting service "Everysta"
Judge ・ Akira Mori (Novelist / Nasushiobara City Ambassador)
・ Watanabe Yasufumi (Director / Screenplayer Otawara City)
・ Kanako Hashimoto
(Yaita City Activation Group "Machino Akari" belongs to Yaita City)
・ Mitsuo Watanabe
(Former Prefectural High School Principal / Contemporary Literature Resident Nasu Town)
・ Yasuo Kimura
(Member of Nasunogahara Development Japan Heritage Promotion Council /
(Director, Otawara City History and Folklore Museum)
Prize: ・ Grand Prize (1 work)
Prize money 300,000 yen + Nasuno original product + work cover illustration
・ Second prize (1 work)
Prize money 100,000 yen + Nasugano original product
・ Good work (several works)
Nasuno original product
Application URL: https://estar.jp/official_contests/159414
[Machibun in Nasunogahara-Japanese heritage, the future drawn by Meiji nobility-] PR site
Site URL: https://machibun-nasunogahara.s-contents.jp/
<Introduction of site illustrations>